Import, Export, Add, Delete, or Update Data in Act! and Zoho CRM
Typical uses with Act! include:
Use with all your Act! databases to import or update data for applications such as importing sales info into Act! with external data, matching on customer number, update sales territory matching on zip codes, import trade show, or web leads, data migration or clean up projects, etc.
Add, Update, Skip or Delete records from any of Act!'s "updateable" tables: Contact, Group, Company, Product, Custom tables, Uses, or Opportunity. Match on one or more fields, if updating is desired. Field by Field control.
Export all the records with linking names and Record IDs (GUIDs) for Contacts, Companies, Groups, Opportunities, History, Notes, Activities, Products, users, and custom tables.
Append data to Notes, History or Activities tables and link them to Contacts, Companies, Opportunities, or Groups
Add Secondary Contacts and link to the primary contact
Help repair damaged Act! databases by copying good data from one Act! database to another
Updates ONLY the Act! fields you specify. All other Act! data remains unchanged
Load and Extract info from Act! Cloud databases, while Hosted,  and Act! Essentials via the Act! Web API.
Allows constants or transformations (Trim, Case, or Blank) to be done as part of mapping the data
Adds Contacts to be members of static groups
Adds Companies as a Division of a parent Company OR Adds a Sub Group to a Parent Group
Exports the Group memberships of contacts and opportunities. Includes static and dynamic memberships
Provides "mapping" to define which field(s) to update and which field to match on; maps can be saved & reused later. Profiles include mappings
Profiles also allow saving Source files and Target files as well as the mapping
Salesforce Data Migration Kit converts a salesforce.com database backup into an Act! database.
Use with unlimited number of Act! databases
Run OAK!Merge from a scheduler in unattended batch mode or from a button/link.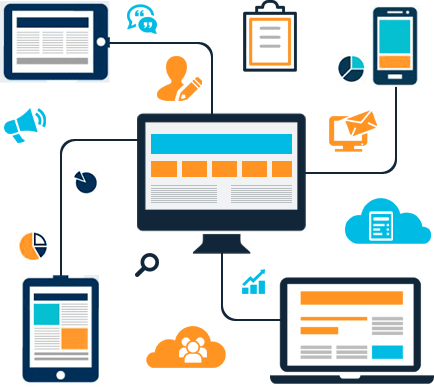 Supports Act! 22 and Earlier, plus Zoho CRM
Download the software, including a free trial Act! or Zoho version.   Note: buy the version you want to primarily use to import to.  Both OAK!Merge for Act! and OAK!Merge for Zoho will support BOTH in the Ultimate edition.  The PDF manual for Act! is here.  The licensing is subscription-based for both products.   Click here to read more about OAK!Merge for Act!
OAK!Merge works with Zoho CRM too!
OAK!Merge for Zoho works with all Zoho CRM modules and fields accessible by the API 2.  The Zoho CRM database was added as a source and target, but does not also include the Act! option.  The other functionality such as mapping,  unattended merges, and transformations stay the same.   Act! and Zoho are not included in the same product.  Both OAK!Merge for Act! and  OAK!Merge for Zoho are an annual subscription and include all upgrades.   The current version of OAK!Merge for Zoho is v22.  Try it for free.   The PDF manual for Zoho is here
Click here to download OAK!Merge for Zoho v22.
Click here to buy OAK!Merge for Zoho Now
---
OAK!Merge

TM

  for Act!  Demo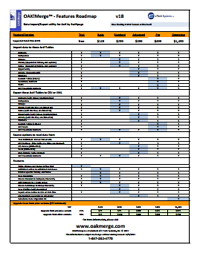 The Version charts are one page PDFs of a chart that compares the capabilities in each level of the products
Act! Roadmap
Zoho Roadmap
Testimonial
[testimonial_rotator id=85]
About OAK!Merge
OAKHURST SOFTWARE PRODUCTS, including OAK!Merge, are owned and supported by e Tech Systems.
e Tech Systems, Inc was founded in 1988 by Alan Lee and has been active in the sales automation field since then. e Tech develops custom and packaged add on products for a variety of CRM, Sales, and Marketing systems.